Latest post of the previous page:
Community and acceptance. Plus, it's a haven of liberality in a very conservative area. There are other people there who share my values. It's very comforting. Also, my children (ages 9 and 13) as well as my husband benefit from being part of a community like that.
I don't "listen" to the sermons, though. I'm hearing impaired and can't. So that's not at all why I go. In fact, this is what I did during the sermon a couple weeks ago (I'm no artist, and I know it, by the way).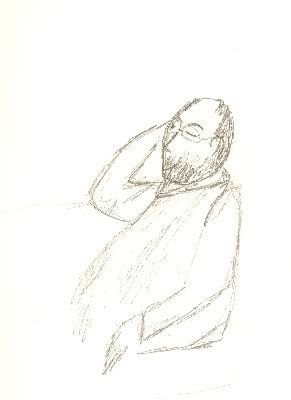 "Unnamed Choir Member"